Maxtec My Sign Sp02 Monitor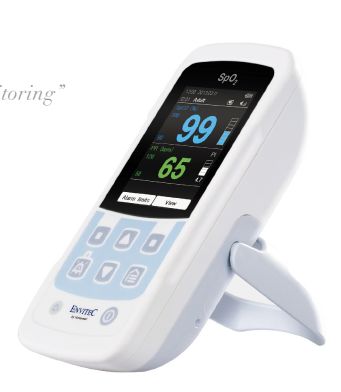 Maxtec My Sign Sp02 Monitor
The MySign® S Pulse Oximiter measures arterial oxygen saturation (SpO2),
pulse rate and plethysmographic pulse waves. The monitor can be used as a
portable or stationary device in emergency medical services, rescue situations,
clinics, hospitals, nursing homes and outpatient settings. With it's sophisticated
design, the MySign® S guarantees ease of use, outstanding robustness and
exceptional performance. Comes with Unit and Finger Probe.
"Easy, Fast and Reliable
measuring and monitoring"
2.8" large, high-contrast
and rotating display