Certadose ECK Epinephrine Convienence Kit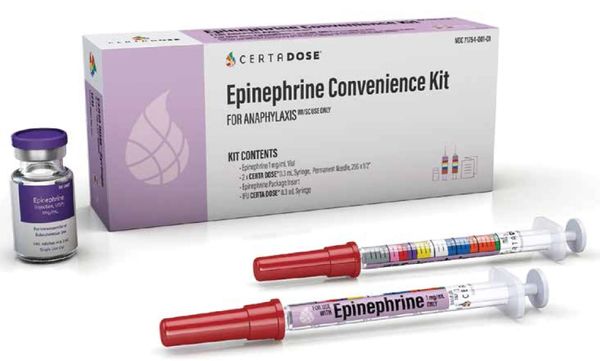 Certadose ECK Epinephrine Convienence Kit
Certa Dose® Epinephrine Convenience Kit. Contents include:
2 x Certa Dose 0.3mL Syringe
Epinephrine Package Insert
Instructions for Use
Click Here to Order-we do not ship this product.
The Certa Dose Epinephrine Convenience Kit is purchased and fulfilled through Concordance. If you are not an existing Concordance customer, you can call customer service at 800-473-2332 to set up your account or Click the to order link above to be directed to the Concordance website.