Speax - Empowering Mask Patients with the freedom to speak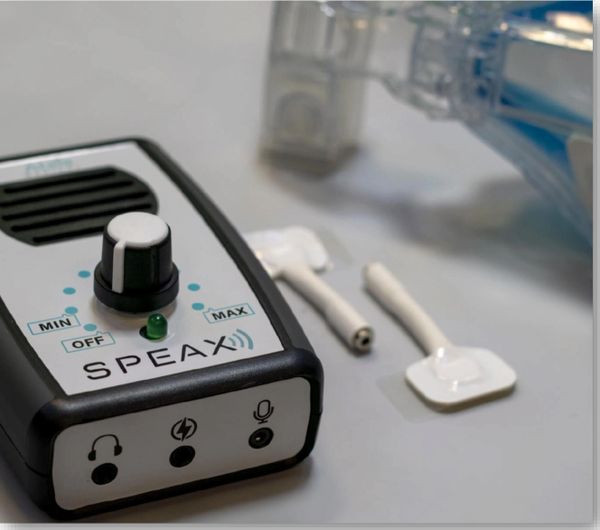 Speax - Empowering Mask Patients with the freedom to speak
D&D Medical Inc. sells this product in Tennessee, Kentucky, Indiana, and West Virginia.  For other areas
click here
.
SPEAXTM is a revolutionary communication aid that enables patients to speak clearly without
interrupting life supporting NIV treatment.
• The Patch is easily adhered to the outside of the patient's mask where it collects speech.
• The Communicator amplifies the patient's voice allowing for clear verbal communications.
Effective, clear communication between patients and staff can improve efficiency, 
care, and experience.
Improve patients' quality of life by enabling meaningful conversations with family
and loved ones.